Our focus on collaboration between scientists and clinicians fosters an environment of innovative thinking and discovery that benefits the people of West Virginia and beyond.
Science and research are integral to who we are at the WVU Cancer Institute. By cultivating interactions between basic, clinical, and population researchers, our scientific programs are designed to address the unique needs and health disparities of West Virginia and the surrounding region. Our interdisciplinary team works across the cancer continuum in areas of etiology of disease, prevention, early detection, treatment, recurrence, and survivorship.
Harnessing the power of the West Virginia University Health Sciences Center, we utilize the expertise of more than 80 scientific members from 33 departments and eight schools to conduct cancer-related research and improve outcomes for cancer patients. Our research portfolio includes peer-reviewed grants, as well as foundation and industry funding.
To provide the highest quality of cancer research, we need a deep understanding of clinical problems. That is why we engage physician scientists, who work with patients and foster collaboration with basic scientists to attack problems in the lab. Discoveries are then translated for patients and the general public through education and community engagement.
As the leader in oncology clinical trials in our region, we are dedicated to giving our patients access to the most innovative breakthroughs in cancer care. Our work helps save lives and improve patient outcomes today while paving the way for new, life-changing discoveries in the future.
Highlighted Researchers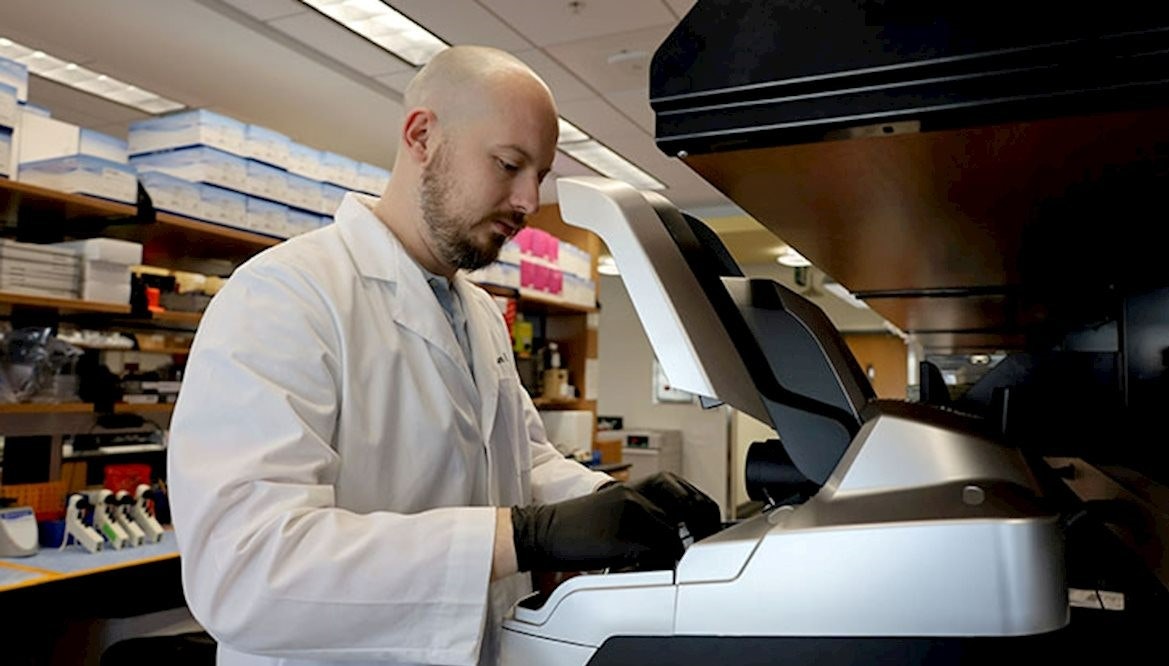 William Walker, PhD
William Walker, PhD, a postdoctoral fellow in the Department of Neuroscience at the WVU Rockefeller Neuroscience Institute, is leading research that involves utilizing daily rhythms in blood-brain barrier permeability to better treat/optimize treatment for breast cancer brain metastases.